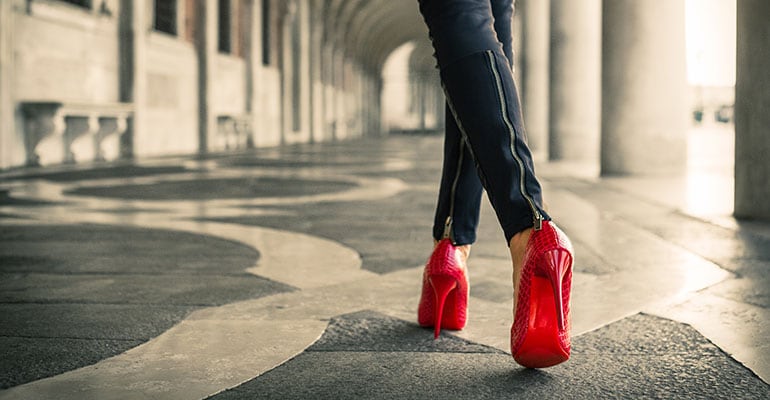 Shoe sector: value rewards
The shoe sector has been heavily affected by the production crisis that started in Italy in 2008, like almost all other production sectors in the country.
Between 2008 and 2015, the number of companies in the shoe sector dropped by more than 21%, and the number of shoes manufactured plummeted by 15.1%. These are the figures that emerge from the eighth annual report on the sector, carried out by Assocalzaturifici in cooperation with Ermeneia. Concerning numbers that however show signs of optimism, if analysed carefully.
Value rewards
The value of production has grown by 2.4%, confirming the strategic role played by production quality. The analysis is confirmed by our export data: between 2008 and 2015, exports dropped by 6.4% in terms of quantity, but increased by 25.25% in terms of value.
"The sector has focused on quality, increasing the average price of a pair of shoes from 31.2 euros to 41.7 euros between 2008 and 2015, the equivalent to +33.7%.", says the analysis by Assocalzaturifici.
A sort of compensation effect that awards the companies who adopted quality strategies as their entrepreneurial choices.
Vagotex, quality made in Italy
Vagotex cannot but appreciate the fact that the market appreciates quality. Always supporting a process of continuous improvement and constant dedication to innovation and quality, starting from raw materials, Vagotex Shoes Division constantly works to ensure to its clients a line of products designed and certified for the food industry. Production takes place entirely in Italy, to ensure the direct control of the entire production process. We have also recently implemented an inspection system for incoming and outgoing products, to guarantee our excellent qualitative standards.
Vagotex supports and works for high-quality products Made in Italy.